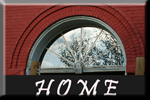 Need a retreat from the everyday life and want to escape the hustle and bustle of the world?
The Baraboo River headwaters are quietly tucked away just a few miles north of Union Center, Wisconsin.
From there, our staff will set you out on a peaceful 6-mile family-oriented canoe or kayak trip through the picturesque landscapes West Central Wisconsin offers as you paddle through wetlands, woodlands, and pastures of prairie grass. Wildlife such as songbirds, deer, sand hill cranes, owls, eagles, and otters are native to these banks and can be seen regularly. Huge sandstone outcroppings that tower above the waterline serve for great photo opps and landmarks for an adventurous trip. For the more adventurous, a 13 mile or less trip with even more stunning rock bluffs is available from Wonewoc to Lavalle with a few put-in options.

Canoes and Kayaks are also available for rental by the day for Lake Redstone, Dutch Hollow Lake, Hemlock Lake, or for you to transport for your own trip on any other river or lake.

Beyond Boundaries offers Canoe Rentals and Kayak Rentals. We have various models of kayaks to try, with the Current Designs Kestrel as our leading kayak for adult use. We offer royalex Wenonah Adirondacks for those who appreciate a sleek, straight-tracking and lightweight canoe, and we also have three-seaters with a cooler in the middle for those who don't mind trading the lightness and tracking ability for that extra seat or beverage storage.

Paddles and PFD's are included with every rental, as well as shuttle service to the put-in point. Reservations are HIGHLY recommended. Group discounts are available with reservations made a minimum of 48 hours in advance.

Click below for more details about the paddling fun and call us today at 608-Go4Ride to make your reservation!
Click Here for Our Paddling Options and Prices!
Paddling & Biking Combo Trips by Beyond Boundaries
Moonlight Paddle Information
Fall Change of Colors Paddle & Dining
Map of the Baraboo River
Wenonah Canoes Website
Current Designs Kayaks Website
Beyond Boundaries Boy Scout Special
Beyond Boundaries Girl Scout Special
Sign up is Now Open for the 2016 Moonlight Paddles July 30th and September 3rd, Our Wisconsin River Paddle on September 24th and Catered Fall Paddle during the local Fermentation Fest October 8th----Space is LIMITED!! Also currently SELLING USED CANOES AND KAYAKS NOW! Come on in and take a look!

Hours of Operation Memorial Day 'til Labor Day (Reduced Hours Afer Labor Day-Call Us):

Sunday, Monday &amp Tuesday
12:00 pm - 5:00 pm

Wednesday &amp Thursday
CLOSED-Limited Advanced Appointments Possible

Friday & Saturday
9:00 am - 5:00 pm



**Open by Appointment Any Other Time!