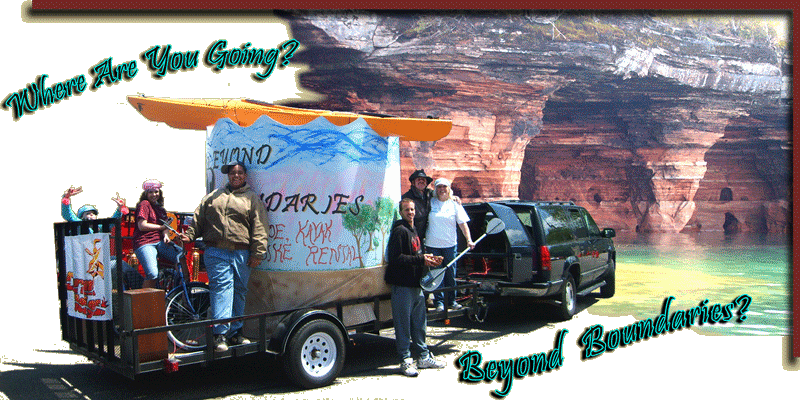 Come Join in on the fun and Go Beyond Boundaries at Old Talg's Mill!
At Beyond Boundaries we do what we love and we love what we do. Helping you to enjoy the same experiences you see captured in the photographs of our website is our number one goal. Each of the family member owners believes that everyone should try kayaking at one point in time, and sooner than later, as it is a sport for all ages, and one that you can take with you as you grow into retirement.

We are proud to offer many unique events such as monthly moonlight paddles, fall paddle trips, and triathlon aspirations. We have plenty of space for camping out and a great fire pit for roasting with friends.

Our domain name is our mission, tied to our name....Going Far Beyond...Beyond the Boundaries we so often put upon ourselves. We have many hopes for the future, hoping only to bring you MORE FUN STUFF! Watch as we work towards more bike trail trips-bike the entire 101 miles, heightened triathlon participation, encouraging adaptive paddling programs, and best of all...more happy fellow paddlers and bicyclists to join in on it all!

We look forward to Going Beyond the Boundaries in Many directions with adding art, mill restoration, and sustainable practices to our many roads of travel. Stop by and chat with us about all of the possibilities. Better yet, stop by to test out your possibilities!




Stop in to see our NEW BIKE SALES SHOWROOM!

Hours of Operation Memorial Day Weekend until Labor Day (Limited Hours Outside of the Season-Call Us):

Fridays &amp Saturdays
9:00 am - 5:00 pm--Last Departure 4:30pm

Sundays
10:00am-2:00pm--Rentals can be Returned After Hours

Mondays &amp Tuesdays
CLOSED-Limited Advanced Appointments Possible for Groups

Wednesdays &amp Thursdays
OPEN BY ADVANCE APPOINTMENTS/RESERVATIONS ONLY from 10:00am - 4:00pm

**SHOP IS OPEN TO WALK-IN PUBLIC ONLY FRIDAY through SUNDAYS. Open by Advanced Appointment Outside Regular Hours.
**Adventures may last past our store hours with Advanced Communication with Staff.


Beyond Boundaries LLC
113 Center Street
Wonewoc, WI 53968
608-Go4Ride
(608) 464-7433
Copyright 2021-2025 Beyond Boundaries LLC